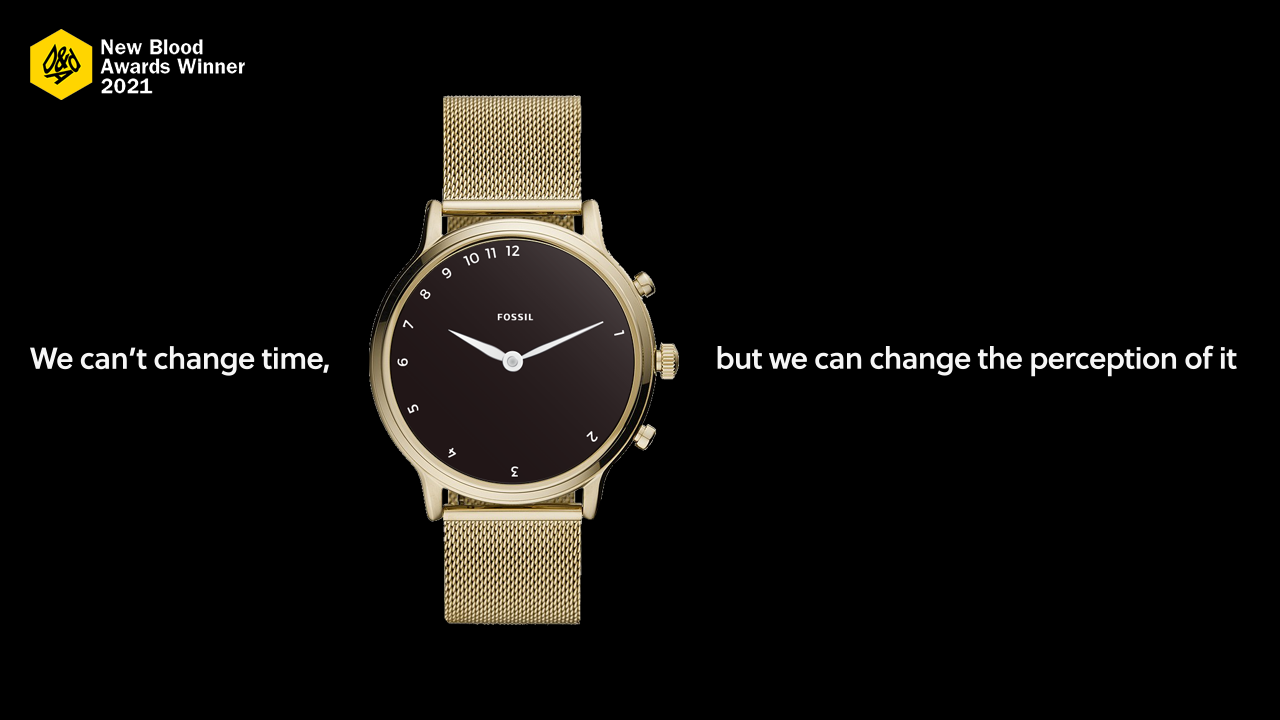 Redefining how we view time with a watch that
celebrates procrastination.
As a part of D&AD New Blood 2021, Fossil & MSL asked us to inspire 18-24 year olds to make more time. However, in today's society, it's hard to even make time for yourself. 

One of today's issues with our productivity culture is that we have created a society where 60% of young adults suffer from anxiety and stress due to the pressure to succeed. To battle our perception of time, we developed a PR campaign that celebrates people who buck the trend: the procrastinators.