 A Degree Show accessible by anyone, anywhere,
at any time.
With government-mandated restrictions that impacted our final academic year, in addition to changes to the usual end-of-year degree show, we had to re-envision what a Degree Show from Advertising & Brand Design, Ravensbourne, could look like.
Lockdowns have forced us to spend most of our university time at home, yet enabled us to connect with industry, work on multiple live briefs, and develop our creativity. Therefore, we developed a show that expresses that while we are HOMEMADE, our work is 
anything but.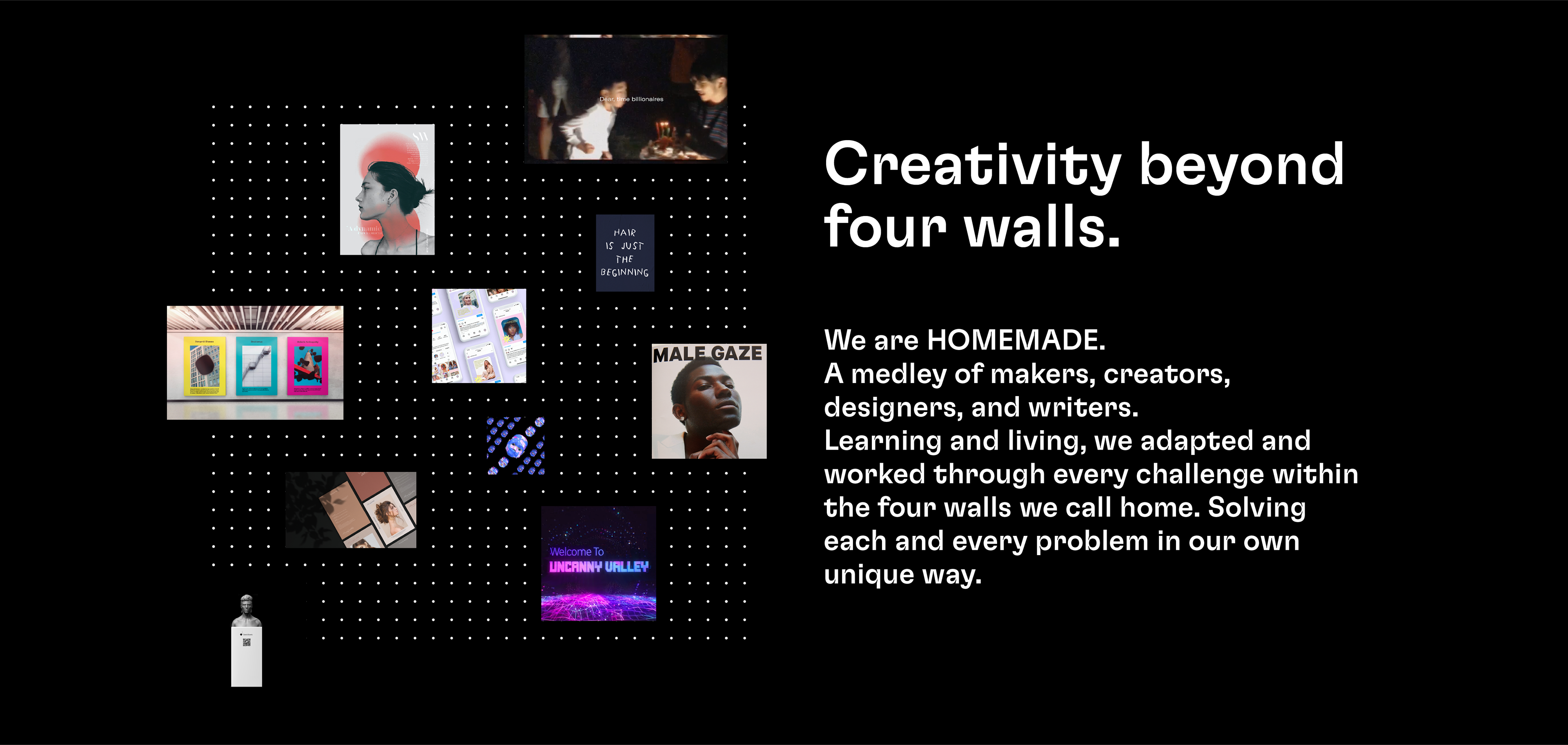 What we've been doing for the last year is meeting and delivering to industry standard; We won't be hired due to luck but by our skills and thinking. So to celebrate our strength and remove any biases, we developed a website where our work takes centre stage.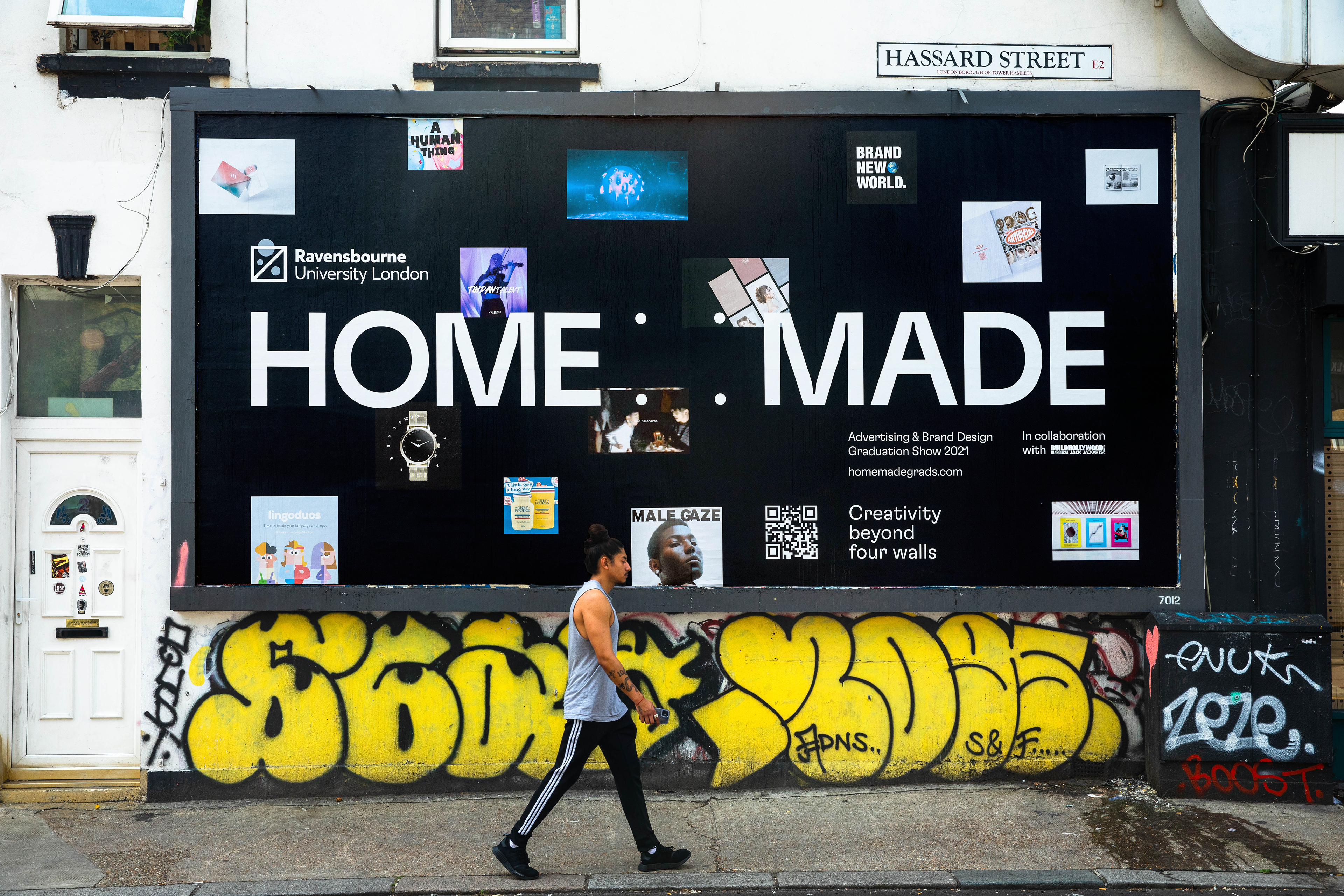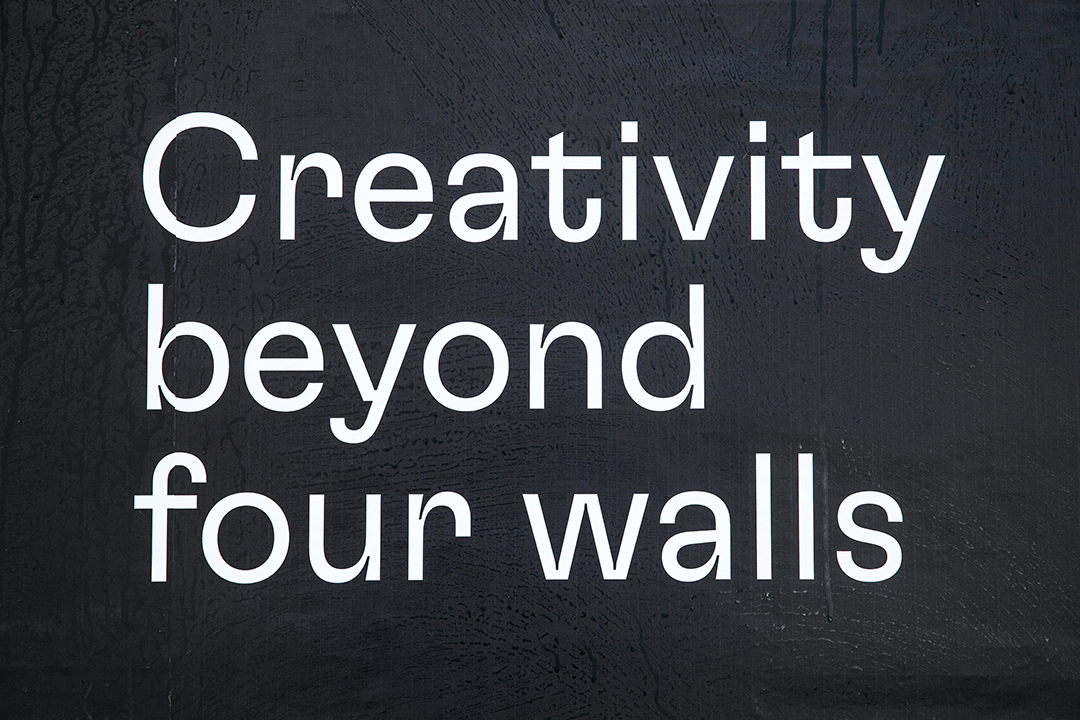 AR activated billboard, allowing passersby to experience the collectives true nature.
We like pushing the limits, so when we collaborated with Build Hollywood to design a 48-sheet billboard in the middle of Hackney, London, we pushed it further through Augmented reality—allowing even more work to be shown while drawing traffic to 
our website.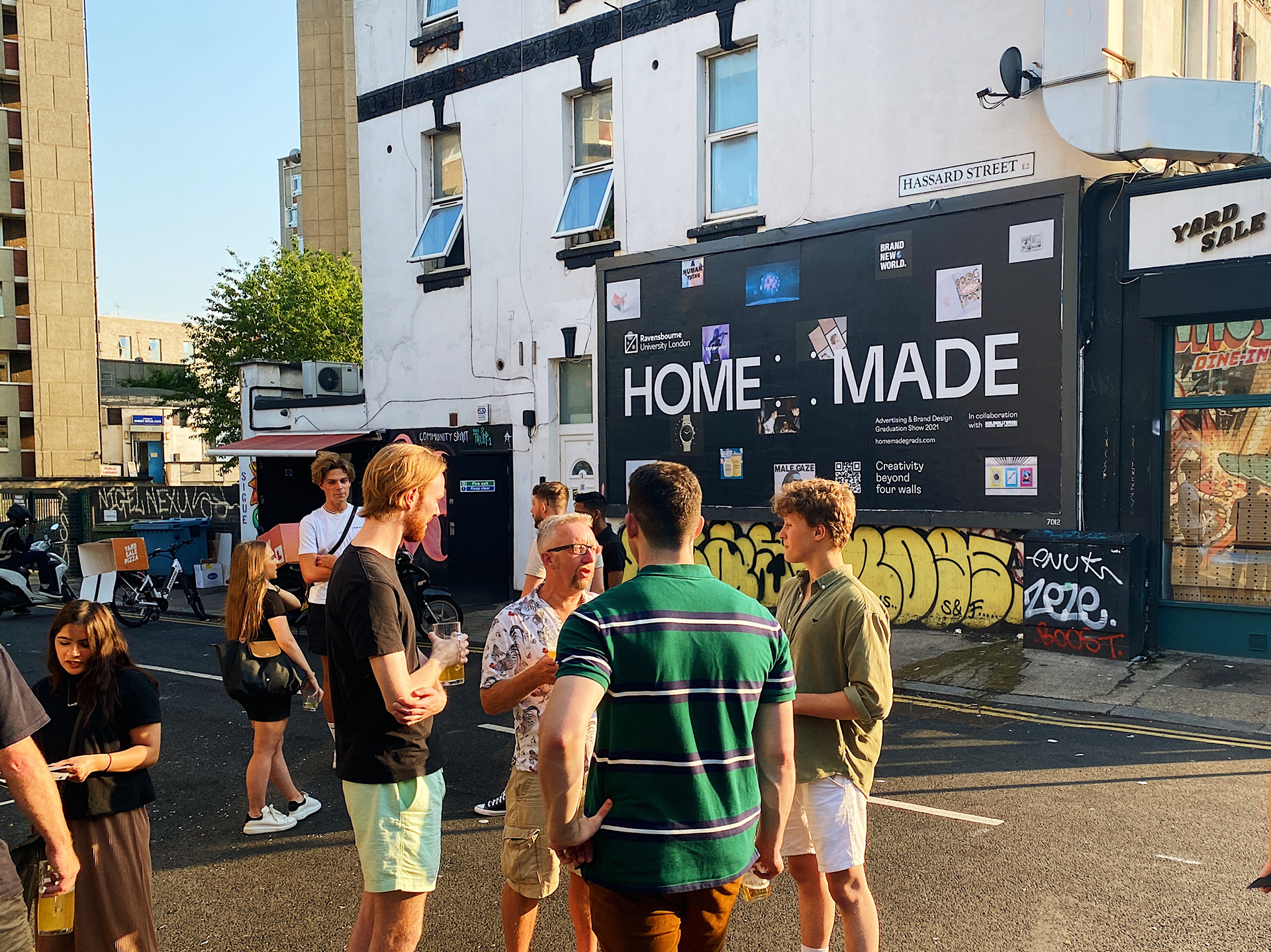 Team: 
AD & Brand Identity -
Ester Wikström/ESTRÖM
Strategy -
Em SK Rubin
Project Planning -
Rahima Naeem
Copywriting -
Jack Ladow & Julia Jones
Invitations -
Mica Helger 
Website -
Ester Wikström/ESTRÖM & Diana Masina
Social Media -
Saffron Leijs, Celine Lagos, Zacharia Abraham
AR, Billboard, Animations -
Ester Wikström/ESTRÖM 
With support from Derek Yates, Roberto D'Andria, and Sam Blunden. 
In collaboration with BuildHollywood.